Pure Power Mouthguard
New York, New York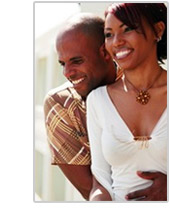 There is a new technology available that will help you boost your athletic performance to peak levels. This technology cannot be found in your local gym or health store. Believe it or not, you must go to a neuromuscular dentist to obtain this revolutionary device.
What is the Pure Power Mouthguard (PPM)?
The Pure Power Mouthguard (PPM) has been helping both amateur and professional athletes achieve maximum levels of performance in their sport of choice. The mouthpiece is custom built for your unique physical characteristics, and it uses the principles of neuromuscular dentistry to place your bite in its ideal resting position, offering you increased:
Strength
Balance
Agility
Flexibility
Range of motion
Concentration
Endurance
How Does the Pure Power Mouthguard Work?
New York neuromuscular dentist Dr. Peter Ferro will use a TENS unit (Transcutaneous Electro-Neural Stimulation) to relax your jaw muscles and place them in their ideal resting position. While your bite is in this state, Dr. Ferro will fit you for your PPM. As a result, every time you wear your mouth piece, your jaw will return to this optimal position.
When your bite is in its ideal resting position, your muscles and vertebrae move into proper alignment, relieving them of all stress and enabling you to reach peak performance levels for physical activities. While the PPM is a mouthpiece, it benefits your entire body, which is why it is so effective for athletes.
Difference Between PPM and Other Mouth Guards
A typical mouth guard is created from a material that gets heated and molded to your teeth. These devices are frequently uncomfortable and lack durability. Sometimes, generic mouth guards are pressure-heated and laminated. While these mouthpieces fit your teeth better than a regular mouth guard, they still have a tendency to shift your bite into an awkward position, forcing your muscles to strain in order to compensate. As a result, your athletic performance will actually diminish.
The PPM is the only sports mouthpiece that is custom fit to your mouth using state-of-the-art computer technology designed to locate your ideal bite position. As a result, the PPM offers you greater comfort, protection, and performance. For the first time, your body will be free of the limitations imposed by poor jaw alignment and the accompanying muscle tension.
Many professional athletes have already discovered the wonders that the PPM can do for their game and have been using it regularly in competition. Some of the athletes using the PPM include:
Many Ramirez
Terrell Owens
Michael Redd
Dwayne Wade
Lamar Odom
Amani Toomer
If you live in the New York City area and would like to learn more about how the Pure Power Mouthguard can help you improve your game, please contact the New York neuromuscular dentistry office of Dr. Peter P. Ferro today to schedule a consultation.
(212) 206-8824
(646) 837-6669
Contact Us

693 Fifth Avenue
14th Floor, New York, NY 10022