How To Choose Your Cosmetic Dentist
New York, New York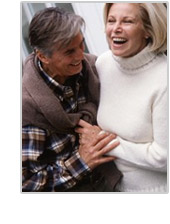 If you are considering a smile makeover or any cosmetic dentistry procedure, you need to take the time to choose a dentist with the experience and expertise to give you the best possible results. Nobody is better trained than an LVI-trained cosmetic dentist.
It is very important that you choose a qualified and highly experienced cosmetic dentist. A dentist who has performed many cosmetic dentistry procedures will have had more time to perfect their technique and results and are better able to handle emergency situations should they arise. There are several guidelines to follow in order to ensure that you choose the best possible cosmetic dentist. Look for the following factors when deciding who to trust your oral health to:
Accreditation - It is a good idea for your cosmetic dentist to be accredited by the American Academy of Cosmetic Dentistry. This accreditation is an indication that the dentist has had extra training in the field of cosmetic dentistry.

LVI-Training – The Las Vegas Institute for Advanced Aesthetic Dentistry is the premier training center for cosmetic dentistry in the United States. Make sure you choose an LVI-trained cosmetic dentist.

Before & Afters – We'll show you before and after photos of our other cosmetic dentistry patients.

Personal Care – Your cosmetic dentist should not just be interested in appearances. We take a sincere interest in our patients' general health.

Experience – Look for a cosmetic dentist who is experienced in a variety of cosmetic procedures. A dentist with experience is better prepared to deal with emergencies. We offer the full range of cosmetic dentistry procedures and treatments so we can help you shape your smile with optimal results.
If you are considering a smile makeover in New York, or any other cosmetic dentistry procedure, please call or e-mail us today to schedule your initial consultation.
(212) 206-8824
(646) 837-6669
Contact Us

693 Fifth Avenue
14th Floor, New York, NY 10022