Instant Orthodontics
New York, New York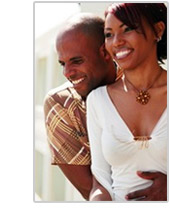 Instant Orthodontics is not a misnomer. It's as simple as braces versus porcelain veneers. Braces can take 2 to 3 years to straighten your teeth. Porcelain veneers can give you that same look in as little as 2 to 3 weeks. Instead of wearing braces, we shape your teeth and apply a thin porcelain veneer. The result is a beautiful smile showing off your new, straight teeth.
Instant Orthodontics can also give you a brighter smile than you've been able to achieve with brushing or bleaching. Porcelain veneers are the color we love to see when people smile. And we love to see people smile!
If you are considering instant orthodontics in New York, please call or e-mail us today to schedule your initial consultation.
(212) 206-8824
(646) 837-6669
Contact Us

693 Fifth Avenue
14th Floor, New York, NY 10022